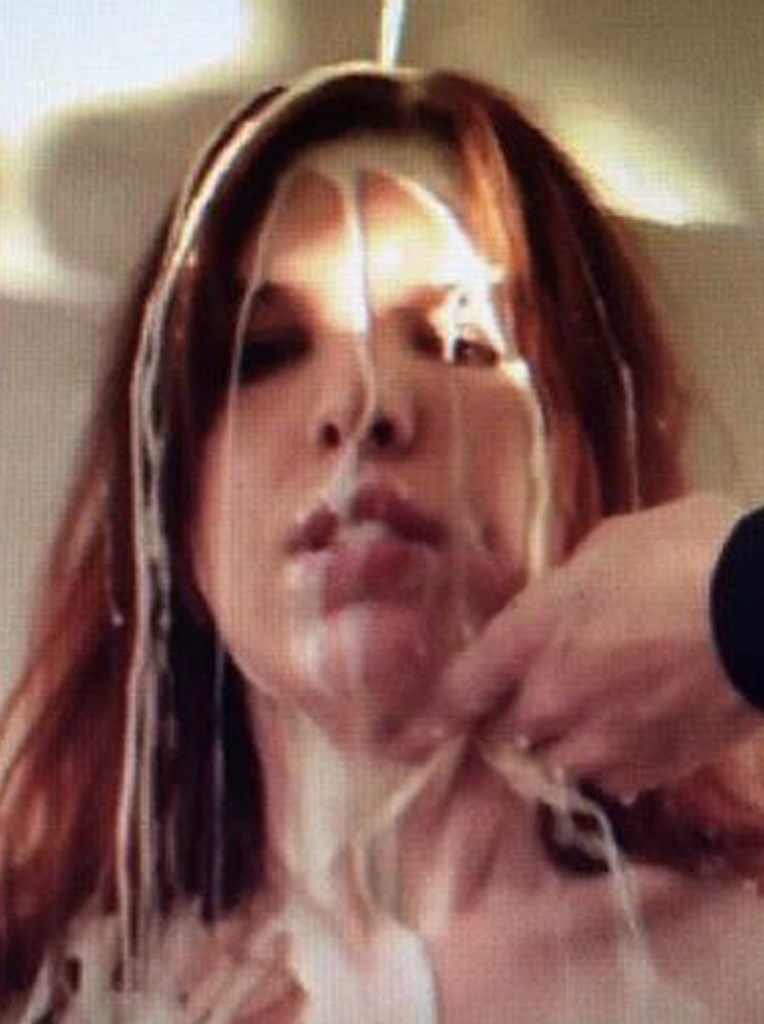 Still-rajaus videoperformanssista Stronger Bones, 2015.

www.iiriselenarusi.com
iiris.rusi(a)gmail.com
Instagram.com/iiriselenarusi


Stronger Bones on performatiivinen videoteos vuodelta 2015. Teos on kuvattu yhdellä otolla, toimien pikemmin performanssin tallenteena kuin varsinaisena videotaiteen teoksena. Teoksessa mieshenkilö kaataa suuhuni ja päälleni maitoa minun istuessa alastomana keskellä kuvaa täysin passiivisena toimijana. Stronger Bones oli alkusysäys työskentelylle, jossa käsittelen seksuaalisuutta ja suhdettani siihen sekä sukupuolten välille rakentuneita valtakäsityksiä. Teoksen voi nähdä kriittisenä feministisenä kommenttina, mutta se on enemmänkin tutkimus puhtaasta kokemuksen merkityksestä ja henkilökohtaisesta suhtautumisesta toisen ihmisen toteuttamaan itseäni alistavaan ja nöyryyttävään toimintaan.

Julkisen ja yksityisen välisen rajan tutkiminen ja venyttäminen on ydin työskentelylleni. En näe rajaa edustamani taiteilijapersoonan ja yksityishenkilön välillä, vaan ne ovat syvästi yhteydessä toisiinsa. Mikäli koen häpeää omasta itsestäni teoksen ollessa esillä, olen onnistunut pyrkimyksessäni asettaa itseni alttiiksi ja paljaaksi.

Opinnäytetyöteoksessani käsittelen omaa läheisriippuvuuttani ja ihmisten välisiä monimutkaisia suhdeverkostoja. Teos on huoneen haltuun ottava installaatio, joka sisältää ääntä, tekstiä ja kuvaa.


/


Stronger Bones is a performative video piece from 2015. It is a one-shot work that can be described as a recorded performance rather than an actual work of video art. In the performance, a male figure pours milk into my mouth and on me as I sit still naked in the middle of the picture as a passive actor in the situation. Stronger Bones was an impetus for the working in which I study subjects as sexuality and my relation to it and the power structures in society and between individuals. The piece can be seen as a critical feminist comment, but it is more an exploration of significance of a pure experience and personal stance in a situation where other person performs an activity that is oppressive and humiliating for me.

To examine and stretch the boundaries between private and public is the basis for my work. I do not feel the need to separate the self I represent in my personal life from my personality as an artist, since they are deeply connected. If I feel embarrassment when my work is on display, I feel like I have succeeded in my attempt to expose myself.

In my artistic thesis I study my own relation to codependency issue and the complex networks between humans. The piece is an installation which includes sound, text and image that takes over an entire room.