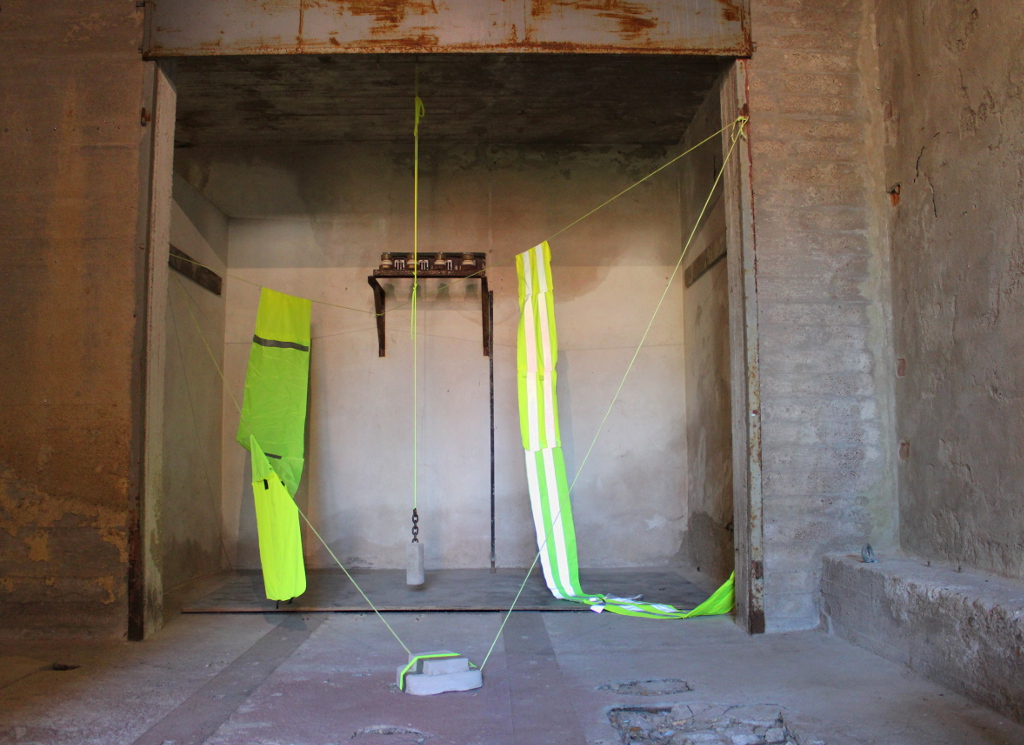 In( )security, 2019, betoni, pimeässä hohtava retkeilynaru, turvaliivit / concrete, reflective vests, rope.

rubuzak(a)gmail.com
https://rubuzak.wordpress.com/
https://www.instagram.com/rubuzak/


Taidekollektiivi Rubuzak tekee kokeellista taiteellista tutkimusta. Mielenkiintomme suuntautuu purkamaan ilmiselvän ja tavanomaisen merkityksiä sekä keinotekoisia rajoitteita, jotka hillitsevät mieliämme ja pitävät meitä kurissa. Kyseenalaistamme järkevyyden ja hyödyllisyyden vaatimukset, ja annamme sattumanvaraisesti kohtaamiemme materiaalien ja asiantilojen tulla osaksi taiteellista prosessia.

Prosessi saa pysyä keskeneräisenä, ja työskentely saa vaikuttaa järjettömältä, täyden huomion ja tarkkaavaisuuden annamme sisäsyntyiselle taikauskolle ja kiireettömyydelle.


/


Art Collective Rubuzak explores ways of doing artistic research in witch obvious and ordinary can be turned around and be found full of meanings. We hope to reveal artificial boundaries that keep us in harmful and sluggish discipline. We question the demands of rationality, utility and find ways to give the coincidentally chosen materials and encountered things a chance to act and get entangled in the creative process.

In order to achieve that we try to keep the process experimental and incompele, our minds and hearts open and use unconventional methods of intuitivity and superstition. Working is supposed to seem to be meaningless and full concentration is given to soft values and kinship with surrounding beings and environment by reinforcing our intrinsic magical thinking.