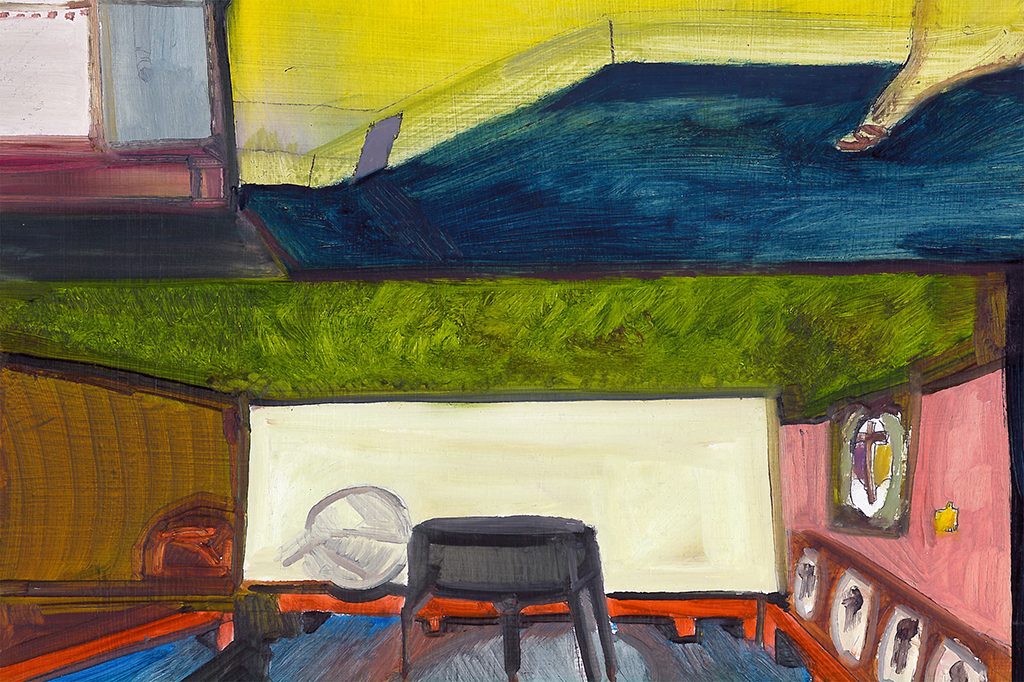 olav.johan.reuter(a)gmail.com


Mitt konstnärliga skapande utgörs utav måleri och teckning. När jag jobbar utgår jag ifrån visuella hjälpmedel såsom teckningar, målningar, filmer och minnesbilder. För mig är måleri intressant då det finns något i bilden att fästa sig vid. Bilderna ska tillåta åskådaren att bygga upp en egen uppfattning om vad som sker I bilden.

Min måleriprocess involverar mycket moment där bilden kan förändras totalt. På detta sätt blir även måleriet roligare, då det innebär problemlösning och konflikter med ens egen tankevärld.


/


My work includes painting and drawing. Drawings, paintings, movies, and memories work as visual aid for my paintings. For me, painting is interesting when there is something in the picture that you as a viewer can attach to. The pictures should allow the viewer to create a personal perception of the painting's narrative.

My painting process involves many moments when the picture can change drastically. This way the process of painting becomes entertaining as it implies problem solving and personal conflicts.