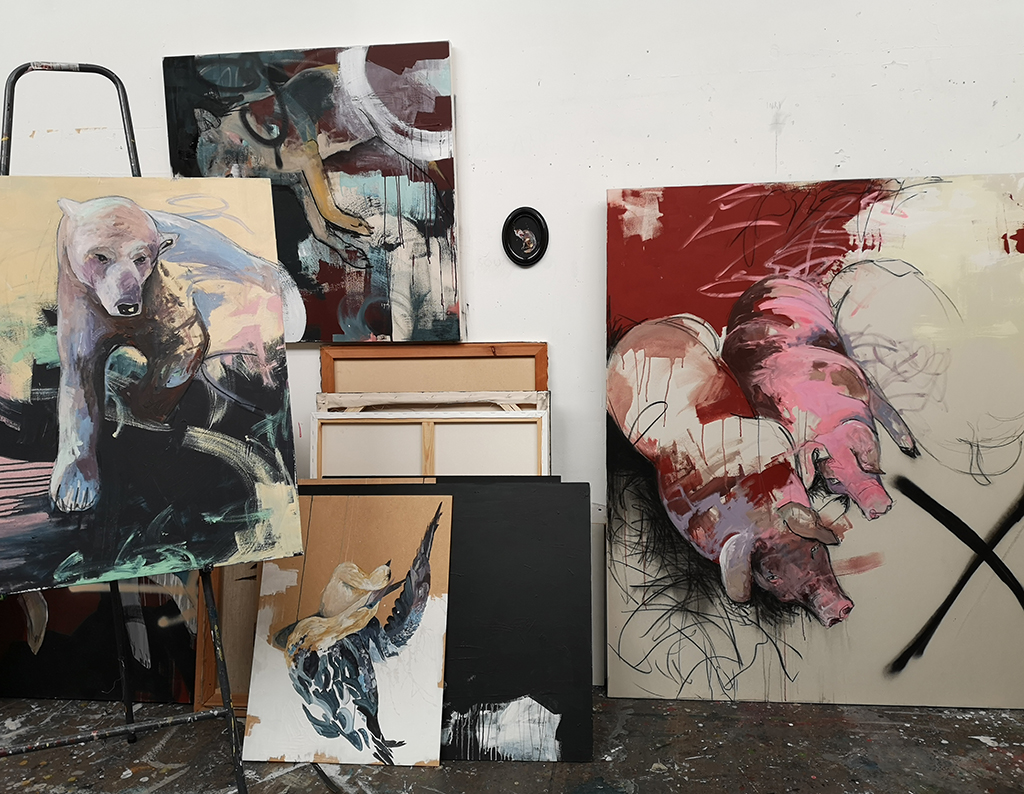 lotta.lucia.laine(a)gmail.com
https://www.instagram.com/lottalucialaine/
https://lottalucialaine.com/


Minä maalaan. Maalaan teoksia, joiden keskiössä on eläinoikeusfilosofia nyky-yhteiskunnassa. Töissäni realistisesti esitetyt eläimet yhdistyvät abstrakteihin värikuvioihin, joissa on viitteitä eläimen luonnollisesta sekä ihmisen sille asettamasta ympäristöstä.


/


I paint. The theme of my paintings is focused on the philosophy of animal rights in today's society. I'm mixing realistically painted animals with abstract background elements, reflecting the coexistence of animals' natural environment and that of humans in which the animals are forced to live.